Rehab and Physical Therapy for Sports Injuries
After a sports injury, the rehabilitation process is essential to ensuring your body correctly heals. Without proper care, many sports injury patients suffer from chronic pain and restricted mobility for years after their accident. If you are suffering from pain following a sports injury, our Lake Worth chiropractor, Dr. Jack Cacic can help. Whether you have sustained a back injury, struggle with chronic knee pain, or need help healing muscle sprains and strains, our all-natural treatments can make a big difference for your well-being.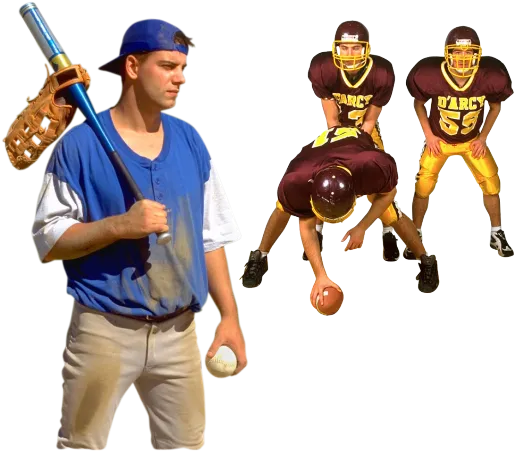 The knee is one of the body's most complex joints, and as any injured runner knows, knee pain can seriously impact an individual's ability to be active. Chronic knee pain may be caused by damage to the tendons, ligaments or bursae (a fluid-filled sac) that surrounds the knee, as well as osteoarthritis or patellar tendonitis. Overuse and the repetition of improper motions may cause micro-tears in the soft tissues surrounding the knee. Many patients are surprised to learn that a spinal misalignment may be contributing to the body's improper motion. Dr. Cacic's integrated approach to injury rehabilitation addresses both this misalignment as well as providing immediate knee pain relief.
Ankle sprains are another common sports injury. This injury occurs when the foot twists or rolls in an unnatural motion that stretches or tears the ligament. Symptoms include an inability to walk or put pressure on the joint, coldness or numbness in the foot, tenderness and swelling. Proper sprained ankle treatment will reduce swelling while restoring a full range of motion to the ankle. Dr. Cacic recommends physical therapy exercises for pain relief. These exercises help reduce inflammation and swelling that aggravates pain. We offer electrical stimulation, heat and cold therapy. These treatments increase blood flow to the injured muscle tissue, which helps flush out toxins and speed the healing process.
If you play contact sports, you may sustain a herniated disc in the back. The force of impact can knock this disc out of proper alignment, causing it to put pressure on nearby nerves. This pressure can cause a radiating pain along the compressed nerve. Chiropractic adjustments are an effective, patient-proven technique for restoring proper alignment to the spine and relieving back pain. Correcting misalignment is essential to helping a back injury heal. Physical therapy exercises can also help alleviate chronic back pain while reducing the risk for future injury.
After a sports injury, it's natural to feel hesitant about participating in athletic activities. That last thing anyone wants to do is reinjure the body. Our physical rehab exercises will help guide you through the healing process. Stretching exercises, aerobic conditioning and muscle strengthening exercises will help strengthen the body. Physical rehab exercises are supervised and tailored to each patient's rehabilitation needs.
Whether you suffer from back pain due to a back injury or your body never properly healed from ankle sprains, Dr. Cacic can help you recover from your sports injury and get back in the game.