Sciatica or Pinched Nerves
Sciatica is a term given to the pain that is felt when pressure is placed on the sciatic nerve. Most cases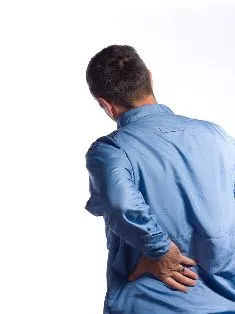 can be resolved within a few weeks with a successful chiropractic treatment plan that includes spinal adjustments. Pain caused from sciatica is felt in the nerve roots at the lower end of the spinal cord in the lower back, each side of the pelvis, or backs of the legs.
The sciatic nerve is the longest nerve in the body and, under pressure, usually presents symptoms such as upper and lower back pain. Patients usually describe the pain that radiates down the legs, and lower or upper back pain. They may feel weakness, numbness or tingling.
The pain that accompanies the symptoms can range from intense to a slight burning or aching. Pain may come or go and could occur on just one side of the body.
The condition is caused by pressure or inflammation of the sciatic nerve and left untreated, could cause further damage to the nerve roots. Many professionals refer to sciatica as a pinched nerve. Spinal adjustments or physical therapy are usually recommended as courses of treatment.
One common cause of sciatica is a herniated disc in the lower back that creates pressure on the nerve. The condition can occur suddenly or gradually, but almost always causes acute lower back pain. Spinal stenosis can also cause sciatica. This occurs when the spaces between the spinal column have narrowed, causing compression of the spinal cord. These symptoms can also include upper back pain, as well as pain in the lower extremities. Advanced osteoarthritis or misaligned vertebrae can also place pressure on the sciatic nerve causing pain and the need for spinal adjustments to relieve the pain.
Spinal Adjustments and Other Methods of Treatment
Chiropractic treatment plans for sciatica is an option for many patients. A chiropractor adheres to the basic science of chiropractic care, which is based on the practice and belief that the body can usually heal itself naturally, given the proper potential. Our Dr. Cacic can correct the alignment of your spine, therefore reducing upper and lower back pain. Once correct alignment and body balance is achieved, the body can heal itself. Many times, chiropractors can relieve the muscle spasms that irritate the nerves with massage therapy. Stretching exercises have also been successful for relieving back pain caused by sciatica.
Dr. Cacic will also prescribe exercises to improve posture in order to relieve pain. The back needs adequate support to prevent slouching that will cause further pressure and stress on the nerve. Choosing a treatment plan that will decrease your pain and increase your mobility is a good first step in being pain free and healing the problem of sciatica.