Lake Worth Chiropractic & Wellness
Physical Therapy Treatment
Injuries generally require some type of treatment, and our Lake Worth chiropractor knows that physical therapy is often a valuable component of that treatment. Our therapy techniques have been successfully used to help heal injuries following an auto accident injury, sports mishaps and injuries incurred from falls, twists or strains.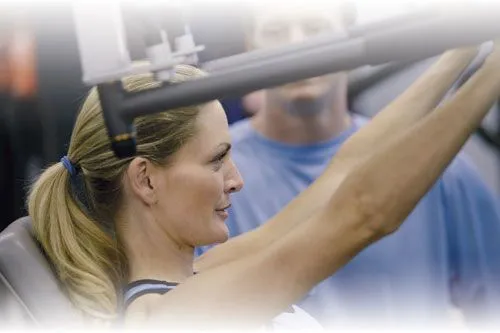 Treating Injuries and Improving Overall Health
Physical therapy is frequently a must for getting back on track after an injury or accident. Although physical therapy is best started immediately following an accident, auto injuries such as whiplash, neck pain and back pain may not show up until months or weeks later. Our therapy techniques are beneficial at any time, no matter how long ago an accident may have occurred.
In addition to alleviating pain, physical therapy can relax muscles, reduce muscle spasms and swelling, increase blood circulation and assist with recovery after an injury by promoting use of the full range of motion.
Other physical therapy techniques use electrical stimulation, electrical devices or heat and cold to help promote healing. Hydrotherapy, which is the use of water in the healing process, is another option. Each situation is different and our clinic will immediately assess the injury or ailment to quickly discern what technique best serves each patient.
Regular, gentle exercise is often part of a physical rehabilitation program. Regular range-of-motion exercises are beneficial for healing after an injury, as are exercises that work on strength training, stretching and aerobic conditioning. As patients progress through physical therapy, they become stronger and able to more efficiently and effectively perform exercises that may have been difficult at the onset of their program. Our clinic is there every step of the way, ensuring no exercises are too easy or too difficult, and advising on proper techniques, sequences and frequency.
Physical rehabilitation with our Lake Worth chiropractor Dr. Cacic also includes assessments to ensure the spine is properly aligned. Several factors can lead to vertebral subluxation, or a slight misalignment or dislocation of the bones in the spine. If vertebral subluxations are not treated or, worse yet, not even diagnosed, they progressively worsen over time. They can eventually lead to arthritis, muscle weakness and pain, swelling, restricted movement, bone spurs, muscle trigger points and chronic pain.
The services offered at our clinic help patients with healing after an injury and then helping them maintain optimum health and wellness for the long term. Our Lake Worth Chiropractor is open Monday to Friday and by appointment only on Saturday. We are conveniently located to serve the Palm Springs, West Palm Beach, Boynton Beach, Lantana, Green Acres communities.