Shoulder & Neck Pain Treatments in Lake Worth
Chronic shoulder and neck pain can be caused by a number of different factors including auto accidents, arthritis, slips and falls and more. As your trusted chiropractor in Lake Worth and all surrounding cities, we understand that living with this type of pain can make everyday activities become huge obstacles and keep you from living to your full potential.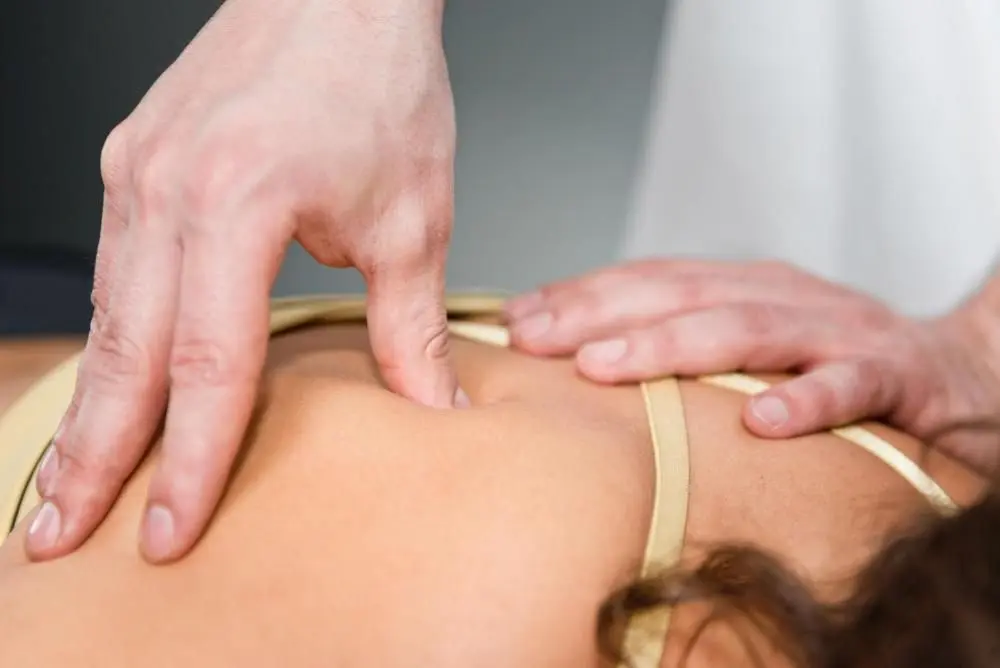 Because the shoulder and neck area are essential for completing daily activities, it only makes sense that common injuries and chronic pain affecting these areas must be taken seriously. However, many traditional treatment methods that rely on prescription medications and invasive surgery can also be life altering. Luckily, with a holistic approach to pain management and healing, chiropractic adjustments can help keep your pain at a minimum and naturally encourage your body to heal faster.
Treating Shoulder and Neck Pain with Chiropractic Care
Shoulder and neck pain can present in patients of all ages for a variety of different reasons. Whether you first started noticing your shoulder pain at work or you are suffering from neck and pinched nerve pain following an auto accident, chiropractic care can help you find relief without the use of prescription drugs or other more invasive treatment options.
Some of the common symptoms associated with shoulder and neck pain include:
Decreased ability to hold common objects
Headaches and/or migraines
Decreased arm function
Pain and soreness that continues even when resting
Stiffness in the neck
Unusual aches, numbness or twinges in either area
Diagnosis & Treatment
Our experienced chiropractor in Lake Worth will first complete a comprehensive chiropractic examination to determine the root cause of your pain. Once we have concluded that you have a neck or shoulder injury, we may use a combination of treatment methods to help you find pain relief. These treatment methods may include the application of heat or ice packs to the area, massage therapy, gentle chiropractic manipulation designed to help the affected areas return to maximum functionality and gentle stretching and strengthening exercises that can be completed at home.
Can Chiropractic Manipulation Help with Frozen Shoulder?
Frozen shoulder is usually characterized by stiffness, pain and limited range of movement in the shoulder due to an overuse injury or complications from other medical conditions like diabetes, thyroid disorder or a stroke. As the tissues around the joint begin to stiffen, scar tissue will form, making even the slightest shoulder movements become more difficult and painful. Through chiropractic manipulation, our team will develop a treatment plan that will provide you with the pain relief you have been looking for while also helping to build muscle and increase your range of motion. These steps, combined with at home exercises, can also help to speed your healing process and reduce painful inflammation surrounding the affected areas as well.
Schedule an Appointment at Lake Worth Chiropractic and Wellness Today
Are you suffering from chronic neck, shoulder or pinched nerve pain that keeps you from enjoying everyday life? With gentle and effective chiropractic manipulation, our chiropractor in Lake Worth can help you get the pain relief you need while improving your overall health and wellness. Call (561) 547-2210 or visit our friendly team online today to schedule an appointment!