Wrist Pain and Tendonitis Care from our Lake Worth Chiropractor
At Lake Worth Chiropractic & Wellness, our experienced tendonitis chiropractor is here to help you overcome one of the most debilitating types of pain many patients suffer. If you are suffering from any type of wrist pain, let our team offer long-term, highly effective solutions for reducing it and improving your mobility.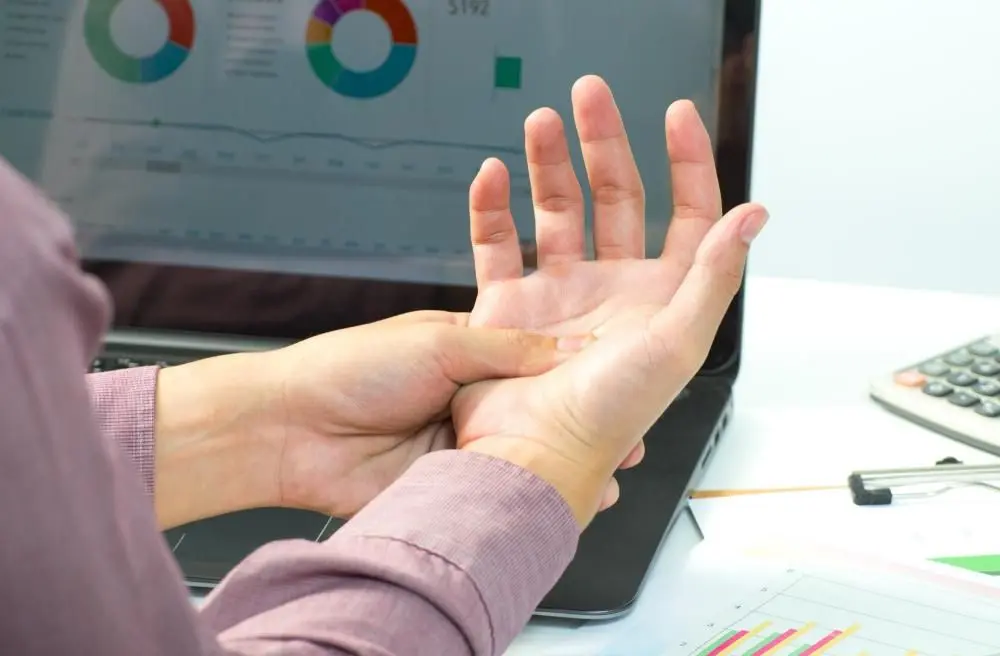 What Causes Wrist Pain?
Wrist pain can be brought on by a number of factors. This includes repetitive use conditions, injury to the area, and disease. It is our goal to determine what could be causing your wrist pain so we can offer a more effective treatment plan for it.
Tendonitis is one of the most common types of wrist pain. In it, the tendons, which are fibrous bands that help connect the muscle to the bone, become inflamed. These tendons contract to move the bone and are responsible for managing the stress of that contraction to move the bone in the way you wish. However, tendonitis can develop as a result of overuse, improper use, or other conditions such as arthritis.
Tendonitis can impact the wrist as well as many other joints in the body. When it occurs here, it can be due to carpal tunnel, a narrowing of the space that nerves pass through from the arm to the hand.
What Are the Symptoms of Tendonitis?
Tendonitis can occur over time and may not initially cause symptoms. However, once it worsens, this will lead to pain including symptoms such as:
Swelling of the tendon felt in the muscle area
Tenderness in the area
Pain when moving the tendon, including pain that extends into the muscle
When to See a Chiropractor for Wrist Pain
Seeking out the help of a chiropractor for wrist pain just makes sense. It is our goal to properly align the muscles, tendons, and joints to ensure they work properly. We provide chiropractic care, such as adjustments and massage therapy that work to reduce the inflammation and heal the injury to the tendons.
If you are experiencing wrist pain, avoid just taking pain medications to soothe the symptoms. Instead, schedule a consultation with our team. We'll conduct a thorough exam, provide x-rays or other diagnostics as necessary, and then create a customized treatment plan for you. This may include:
Massage therapy that helps to stimulate blood flow to the area. This encourages a healing of the tendon and muscle.
Chiropractic adjustments to better align the joint to ensure it is working properly. This resolves the underlying cause of the pain.
Physical therapy will help to encourage your wrist to move in the right manner going forward, reducing further injury risk.
Schedule a Consultation with Your Tendonitis Chiropractor in Lake Worth Today
Your tendonitis chiropractor in Lake Worth is available to help you find the best treatment plan for your needs. Call us today to schedule an exam that could change your life. Call (561) 547-2210.